Follow us!  
Top 10 Vision Board Apps — Instead of your traditional vision board or in addition to it, use one of these great Vision Board Apps to help kickstart your dreams and keep you focused.
How much of your life do you spend with your face in your phone? I know, right. If not your phone, then you're on a mini tablet or some other small device, so instead of letting technology keep you distracted, why not put it to work for you?
You can come up with a million reasons to put off making a traditional vision board. How many times have you intended to start one but then said…
I don't have time.
I don't have a board, and I don't have time to run to town and buy one.
I don't read magazines any more so I don't have any photos to use.
Sound familiar? The list can go on and on — and on — and then suddenly months have passed and you still haven't started.
Well, here's the solution, no more excuses and no more procrastination. A vision board app makes it easy to quickly create vision boards that go with you everywhere. Some provide built in image libraries, and if not you can use your own photos or find them on the web. This couldn't be more convenient because you can download an app right now and have instant access to start immediately. Most of those in the list below are either completely free or very inexpensive.
Seriously, you can do this while you're watching TV tonight, so what are you waiting for? Pick an app and get going, and get your dream on!
Here's the List
(plus a few images sprinkled in to help motivate and inspire you!)
1.

Hay House Vision Board App

This app was created by the amazing Louise Hay, whose 90 years on earth serve as testament to the power we all have over creating a better life for ourselves. She is known as one of the founders of the self-help movement, and her books, courses and live events have helped millions of people all over the world.

The app is free and available for both IOS and Android devices.

Get Hay House Vision Board App here.

Also from Hay House – Free Videos: 21 Days to Improved Self-Esteem With Mirror Work
2.

Vision Board by Astroport

(Android only)

Over 70% of users who've tried this App give it a 4 or 5 star rating. It includes ready made templates, symbols and affirmations in various categories, plus lots of options for fonts, colors, rotating, scaling, etc. Other tools allow you to send your finished vision board via email, MMS or social network. The free version of this App is available on Google Play at:

Note: There is also a paid version. At the time of this writing it's priced at $8.00. It appears that the only difference is that the paid version includes tech support by email, so if the app doesn't work for you, the company says they will try to resolve your problem. You can find the paid version here: Vision Board Pro
3.

Happy Tapper Vision Board

(iPhone, iPad)

You can create 7 boards with this app, one for each area of your life. It includes a gallery of images you can use and an option to write notes to add messages to your board. Different note styles are available so the affirmations you write can look a little fancier than plain text. When you tap "Auto Play", the app will rotate through the images you've added to your dream board.

This app is available for $.99 in the iTunes store:
4.

Bloom

(IOs, Android, Windows)

Use your phone's music and image libraries to create your own personalized dream boards. Pre-created "blooms" are also available for download. You can share your blooms with friends, and also set alerts to remind you to stay focused.

The app is free, and the download page is here:
5.

Corkulous Pro

(iPad)

This is kind of fun because it's like putting an old school bulletin board on your iPad. It's called an "idea board", but it's perfect for making a digital vision board. To see how it works watch the video below – in this video they are mainly using it for making things like "to do" lists, but you can see why it will also create a great dream board.

I didn't find a free version of this app. The pro version costs $4.99 and you can find it here:
6.

Vision Kit

(iPhone, iPad, "all others coming soon")

This app includes four collage templates you can use to create nine different vision boards. You add images from your own photo library, and you can customize your boards with action statements. Other features include social media integration and a reminders system.

This App costs $.99 and is available here:
7.

DreamCloud

(IOs, Android, and Windows)

Kudos to this app because it focuses on the purpose behind your dream. When you make a vision board it is so important to understand your motivation. It's not enough to say "I want a million bucks". Sure, we all say we do, but you have to make it personal. What would that money allow you to do that would make a positive and meaningful difference in your life?

This app is great for organizing all your vision boards. Use it to visualize, plan, and act. You can even define goals and set up task lists. Here's a video that shows a good demonstration of how the DreamCloud App works:

DreamCloud iPhone App – First Impression from DreamCloud Kit on Vimeo.

The cost of this App is $3.99, and here's the home page where you can download it:
8.

PicCollage

(IOs, Android)

This is basically another social media App, but it touts itself as an escape from Facebook and Instagram. It offers themes, icons, backgrounds, and stickers, and it lets you import images from your phone, web images searches, or your social media libraries. It also includes options to make it more kid friendly, including the ability to disable photos from the web and/or to disable all social features.

This free app is available here:
9.

VisuaLife

(IOs, Android)

Create your digital vision board using one of six built-in templates. Choose from over 50 badges, more than 450 high quality symbols of desires, and 500+ positive affirmations already written for you. All these items are organized into categories with a description and search feature. You can also use images from your own files or the web or the VisuaLife gallery to create your own symbols. You also have the option to upgrade to the paid version that includes even more symbols.

Get more details and download the free version here:
10.

Moodboard

This one ranks at the bottom of the list because it will only appeal to certain people. If you just want a quick way to make a simple digital vision board, this app is overkill. You might even find it frustrating to use.

However, if you do like creativity and technology, you may love this. In addition to all the basics, Moodboard includes features such as: color palettes with an RGB/Hex color picker and color wheel; layer support; PDF or PNG export; light photo editing with filters for cropping, saturation, tint, opacity, etc.

At $9.99 this is the highest priced app on our list, but if you want something with lots of advanced features and options go check it out here:
What Isn't Included in This List and Why
Wishboard: If you do a search online, this app still turns up quite often. Unfortunately, it is no longer available.
Vision Board Builder by Softpedia: It might be a great app, but it appears that it automatically installs AVG AntiVirus. That's annoying, and apparently you can't opt out and just get the Vision Board Builder. It's possible that AVG is only an ad, but the fact that they can't make it clear what you are and aren't downloading got it nixed from this list.
---
One thing we do know (from personal experience) is that everything created by the Mind Movies team is first rate, and with no gimmicks. A great example is this free quiz. Got half a minute? Good, give it a try, and you won't be disappointed!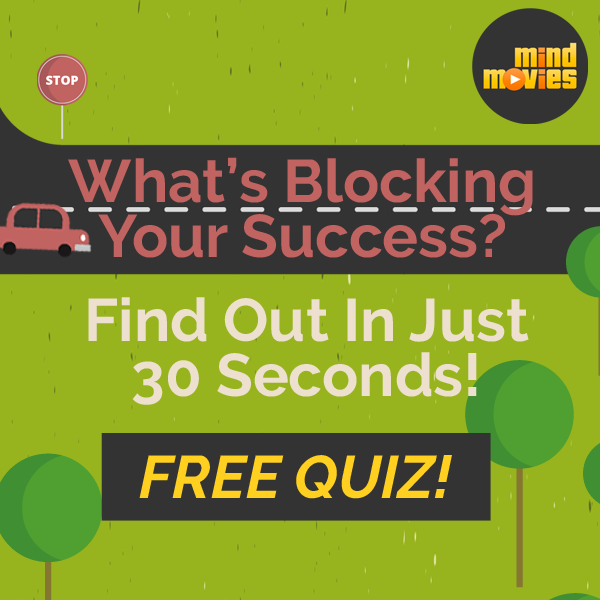 Follow us!